About
The Federalist Society's Lawyers Division was founded in 1986 to bring together attorneys, business and policy leaders, judges and others interested in examining and improving the state of the law. The Lawyers Division reaches the legal community through over 90 Lawyers Chapters located in virtually every major city in the United States. Over 65,000 are involved in the activities of these groups. Every year, the chapters organize over 400 programs and meetings, drawing a combined audience of over 25,000. Each chapter is run by local volunteer leadership. The chapters host speeches, panel discussions and debates on current topics at the local and national level, and help members find opportunities to become actively involved in the policy and public interest worlds. In addition to the city chapters, the Federalist Society's Capitol Hill Chapter hosts discussions to examine legal and policy issues that are particularly appealing to congressional staffers.
Miles & Stockbridge
100 Light Street
Baltimore, MD 21202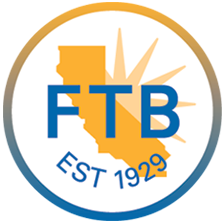 Federalism & Separation of Powers Practice Group
Teleforum
Michigan Lawyers Chapter
Wayne State University Law School, Spencer M. Partrich Auditorium & Atrium
471 W. Palmer
Detroit, MI 48202
The Hu Hotel Ballroom
79 Madison Ave
Memphis, TN 38103
Portland Lawyers Chapter
The Pioneer Courthouse (Deady Conference Room)
700 SW Sixth Avenue
Portland, OR 97204
Cleveland Lawyers Chapter
The City Club of Cleveland, Second Floor
850 Euclid Avenue
Cleveland, OH 44115
Commentary
SCOTUScast featuring Michael Morley
On February 26, 2019, the Supreme Court decided Nutraceutical Corp. v. Lambert, a case considering...