Dranias serves as Senior Litigation Counsel with the Government Accountability & Special Litigation Unit of the Arizona Attorney General. He also serves as Policy Adviser and Research Fellow with the Heartland Institute, a Law and Civil Liberties Speaker for Students for Liberty, a Council of Scholars member with Compact for America Educational Foundation, as well as an Advisory Council member for Our America Initiative.
Previously, Dranias served as President & Executive Director of Compact for America Educational Foundation where he led national efforts to organize the states to propose and ratify a federal Balanced Budget Amendment. Prior to that, Dranias was General Counsel, Policy Development Director and Constitutional Policy Director at the Goldwater Institute. Dranias led the Institute's successful challenge to Arizona's system of government campaign financing to the U.S. Supreme Court. Prior to that, he was an attorney with the Institute for Justice for three years and an attorney in private practice in Chicago for eight years, where he served as Young Lawyers Section co-editor of the Chicago Bar Association Record, authored numerous articles, and earned the Oliver Wendell Holmes Award for his service.
At the Loyola University Chicago School of Law, where he earned his JD, Nick served on the Loyola University Chicago Law Review, competed on Loyola's National Labor Law Moot Court Team, and received academic awards for the top grade in his land use law, remedies and legal writing classes. He graduated cum laude from Boston University with a B.A. in Economics and Philosophy.
Dranias has written and published over one hundred articles in law and public policy, including law review articles, public policy reports, and opinion editorials. He has also appeared as an expert in constitutional law and policy on Fox News, MSN-NBC, NPR, and many other local and regional media outlets.
Dranias' speaking topics include:
 Trump the Court: What a 6-3 Originalist Court Could Mean for the Second Amendment, Free Speech, the Administrative State and Civil Rights.
A Disney World of Capitalism! How to Give Your Community the Power to Choose the State-of-the-Art in Limited Government and Free Market Public Policy Today.
The "Dark Money" Witch Hunt versus Free Speech
BBATF vs Compact for America vs Convention of States: What are the Actual Strengths and Weaknesses of the Various Article V Convention Efforts?
Limitless Federal Debt: The Root Cause of All Federal Overreach
States Take Charge: Washington is Broken, Can the States Fix It?
Why State Sovereignty, not Historical Custom and Practice, is the Foundation of an Article V "Convention of States"
A Stronghold for Freedom: How to Use Interstate Compacts to Lock Down Limited Government
What Economic Liberty Is & How to Restore It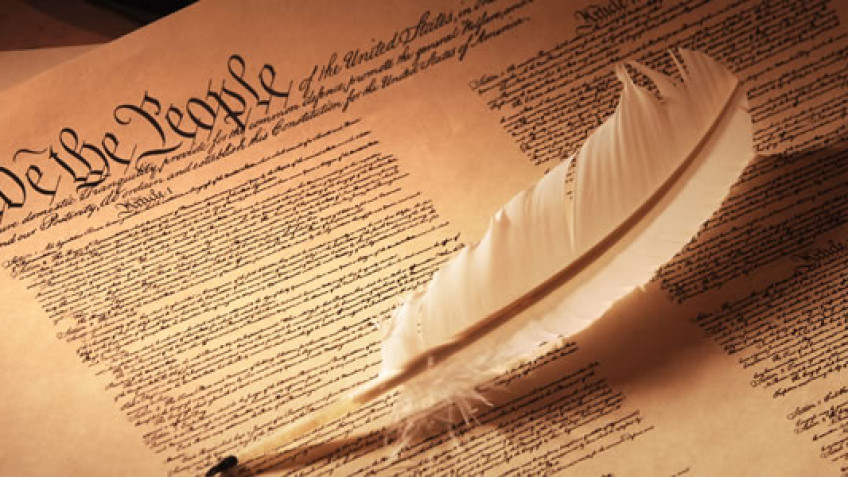 Nick Dranias writes: The movement to amend the Constitution by convention under Article V has...